Customer Testimonials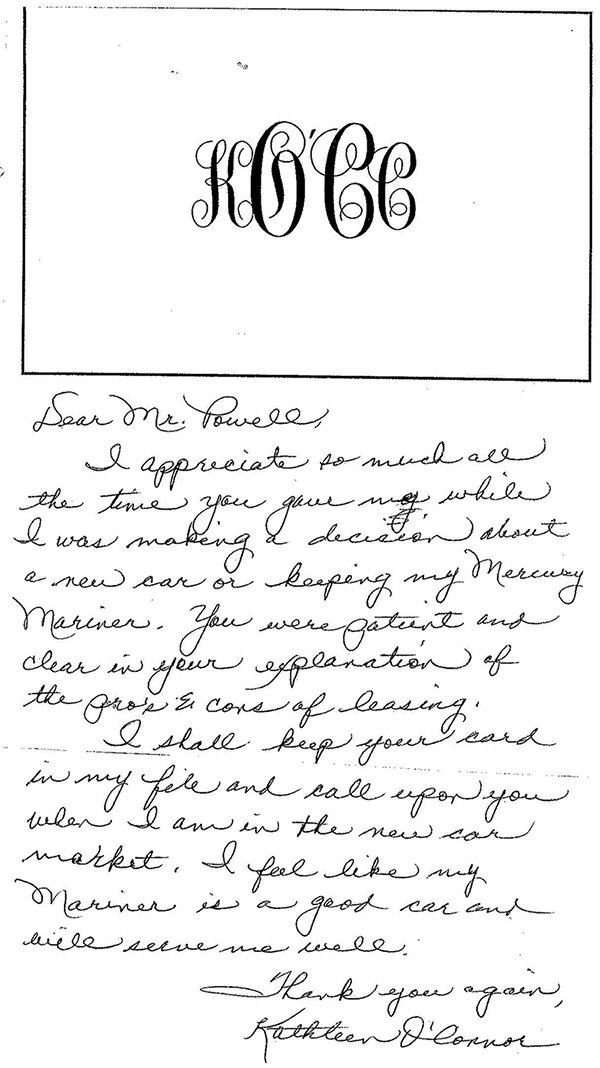 ---
Wonderful buying experience
To whom it may concern:

Just wanted to advise others that it would be very hard to achieve the level of satisfaction that I have experienced with Tommie Vaughn Motors.

I can personally attest to the professionalism displayed by J D Stalker in making my transactions as seamless and pleasant as I could have hoped for.

Indeed, both he and Anthony went the extra mile to ensure every aspect of the car trade-in and buying process were without equal.

I can only highly recommend that anyone in the car market look first to Tommie Vaughn. I now understand why they have such a sterling reputation for this highly competitive business.

They take the time to realize the importance of the personal touch in purchase decisions of this importance.

Kudos to all employees there, and feel free to post my review. The experience was delightful. Thanks!
Bill Kinney
Director - CCA Texas STAR Tournament
www.startournament.org
August 2013
---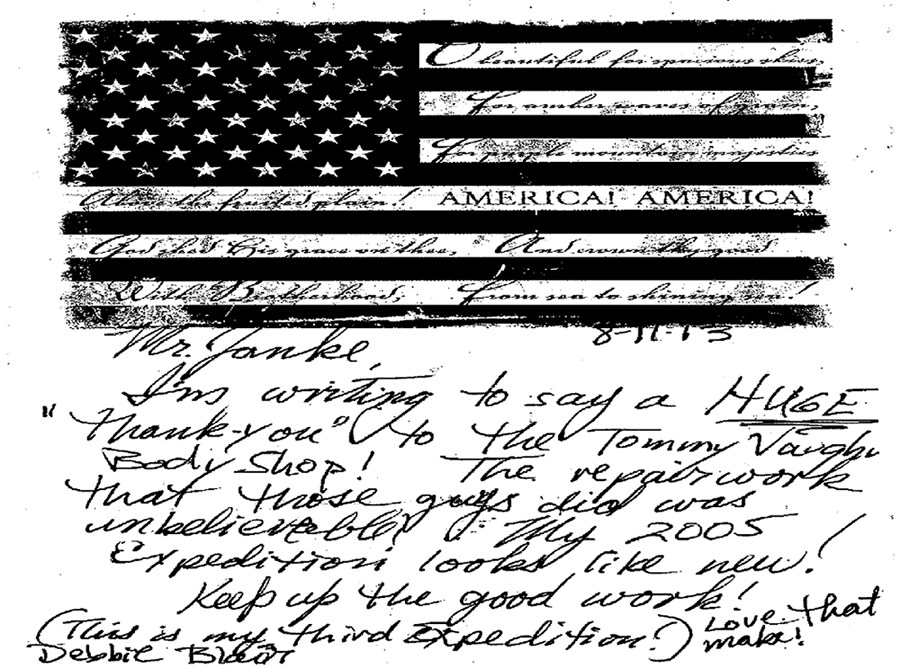 ---
Bill Talge
Good afternoon, my name is Debbie Rockelmann and my son Jonathan Rockelmann has used your location twice in the last six months. He was hit last October and Bill Talge took such good care of the repairs and helped us with the insurance company because they had dropped the ball.

The next time was just yesterday, August 12, 2013. Jonathan lost his keys to his car and had tried two different lock smiths and no one could help us. We remembered just how much Bill had helped the past so I called him and asked for his assistance. He explained what I would need to get the job done. I don't know if you have children but even when they are grown they don't have it all together. My son didn't have the paperwork that was needed to re-key his car. Bill went out of his way to help Jonathan. He helped Jonathan contact the Ford location here in McAllen, Texas so they could fax over the sales slip and I was able to scan the insurance forms. Bill knew Jonathan had an important meeting first thing this morning so he made sure that Jonathan got his car back before you closed. My son works right across the street from your location so Bill called him and Jonathan was able to run across and pick up his car.

I can't thank Bill enough for his help. We live in McAllen so as a mom it is frustrating when you don't have means to help your son.

You and your company should know how much we appreciate how helpful Bill was. You should only wish you had 100 employees like him. I have worked in customer service all my life and I don't see this kind of service anymore.

Thanks to your company and Bill again. Have a good day.
Debbie Rockelmann
August 2013
---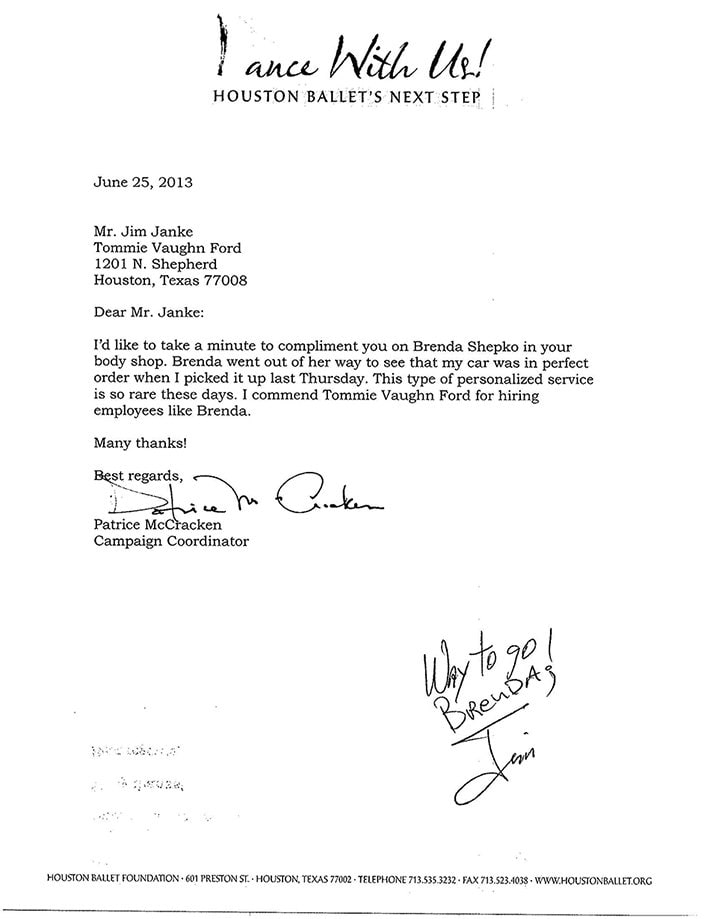 ---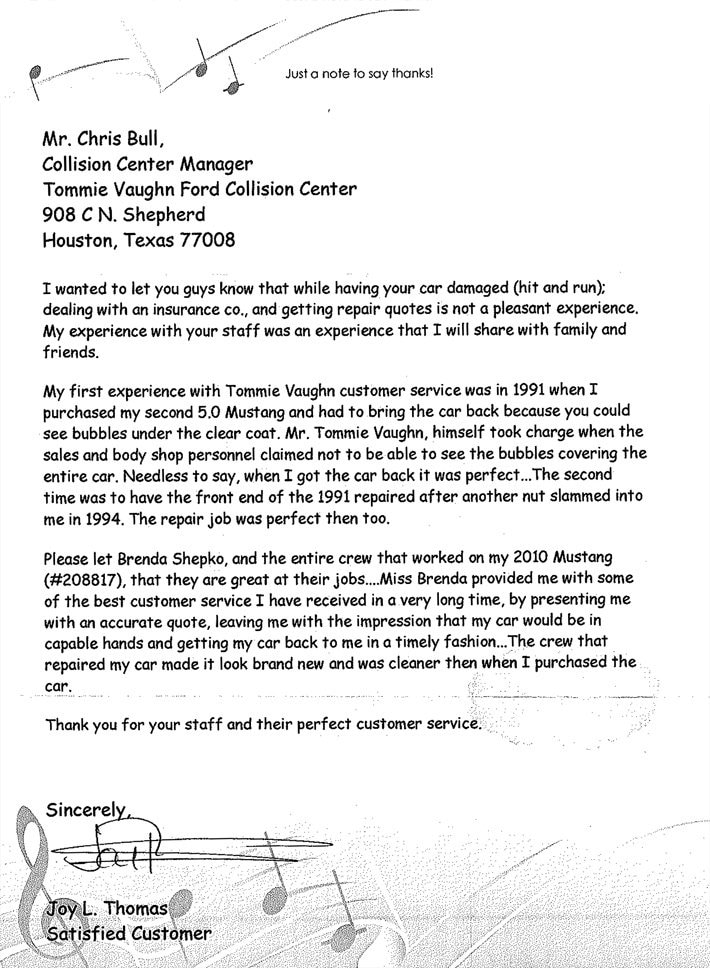 ---
Great Service!
I just wanted to say thanks for the great service via Bobby Harrell on my F-150. He took the time to explain the fix that was done on my spark plug and the future maintenance considerations. I will definitely be taking both of my ford vehicles to Tommy Vaughn for service thanks to Bobby!
TJ Vera
November 2012
---
I Love My Truck! It's Awesome.
Hello Jorge Lopez,
Good to see you at the Chris Myers autograph session. Just wanted to let you know that I love my truck; it's awesome. I wanted to share a story (true one) that has happened in the last few months concerning my truck:1) Liz and I were coming home from a friends house that lives in Nassua Bay. It was just barely dark at the time. We were coming up to a large bayou when I noticed a white truck down below with a couple of guys walking around it mired up in mud. I proceeded to make a u-turn and Liz was questioning me as to what I was doing. I told her that I think some guys are stuck in the mud. Liz, the sensible one, started in on me that this was a brand new truck; you are going to mess it up. You know, blah, blah, blah, blah, blah. I could not go in forward, I had to back down the steep slope and this really excited Liz. I guided the truck to stay out of the mud and got close enough to the Chevy Z-71 to hook up to the truck. One of the guys was on his cell phone trying to get some help. He hung up and both men were glad I came by. Come to find out, both of these men were Harris County Deputies and were fishing in the bayou. They said they tried and tried to get unstuck but kept sinking more and more. They already had straps hooked to their truck when I had pulled up. They hooked onto my 3-way ball hitch and was questioning whether this truck could pull them out. One of the deputies walked to the front of my truck and said "Hey, it's a F-350, it might do it". You have to imagine that the wheels on their truck was barely visible due to the rocking of back / forth to get out previously. I got back into my truck, put it into tow/haul, 4L, and barely gave it the pedal and out came the Chevy. Liz could not believe that we were already free from the mud hole. The guys really appreciated it and by now, it was really dark. One of the deputies took another look at my truck and said " There is something wrong with this picture, a Ford pulling a Chevy"? Yes, it happens.
Mike and Liz Casto...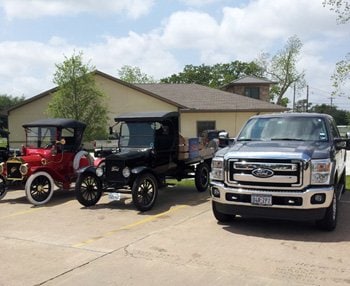 ---
First 2013 CMAX HYBRID Customer
She came from Austin, TX to Tommie Vaughn Ford in Houston Texas to buy her 2013 Ford CMAX HYBRID!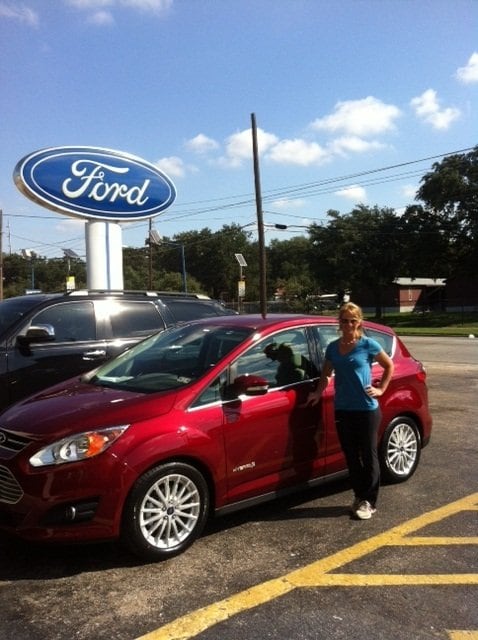 ---
Sales Experience
Christina,
Thank You very much for facilitating my trade-in and purchase visit today. David helped me picked out a really nice 2013 that was right up my alley. Michael, it was nice meeting you as well…it's great to see an operation working as a team – that is how I run my crew! I want to make sure that Christina is also compensated on my deal – I mean that sincerely. She was the only reason I chose to visit Tommie Vaughn, instead of the other 15 dealerships who were calling/emailing me. She was courteous and kind on the telephone, and most of all, punctual with responding to my requests. She must be rewarded for her hard work. David did a great job in helping me select the right vehicle for me – he was quick and honest – which is what I like. I'll be happy to refer any friends/family by way of your team at Tommie Vaughn if I know someone is looking for a Ford, or a used car you have on your lot.
Jon Paul Castorena
Houston, TX
---
Who wants to see a Tommie Vaughn Ford truck ten thousand feet up? Check it out below!
This Tommie Vaughn Ford customer driving his new 2012 Ford F-250 up 10,000 ft. in the mountains and checking in to brag how much he loves his New Ford Truck!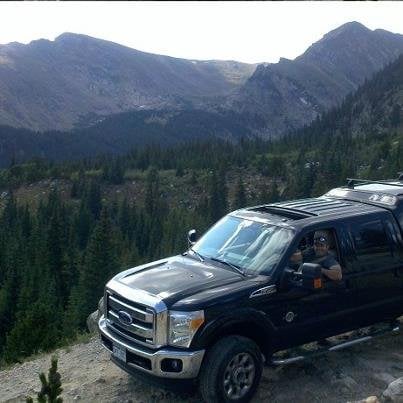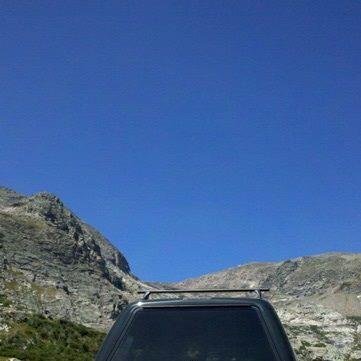 ---
Sales Experience
Another Tommie Vaughn "Happy Camper"! Enjoying their new F150 Platinum and Airstream Camper.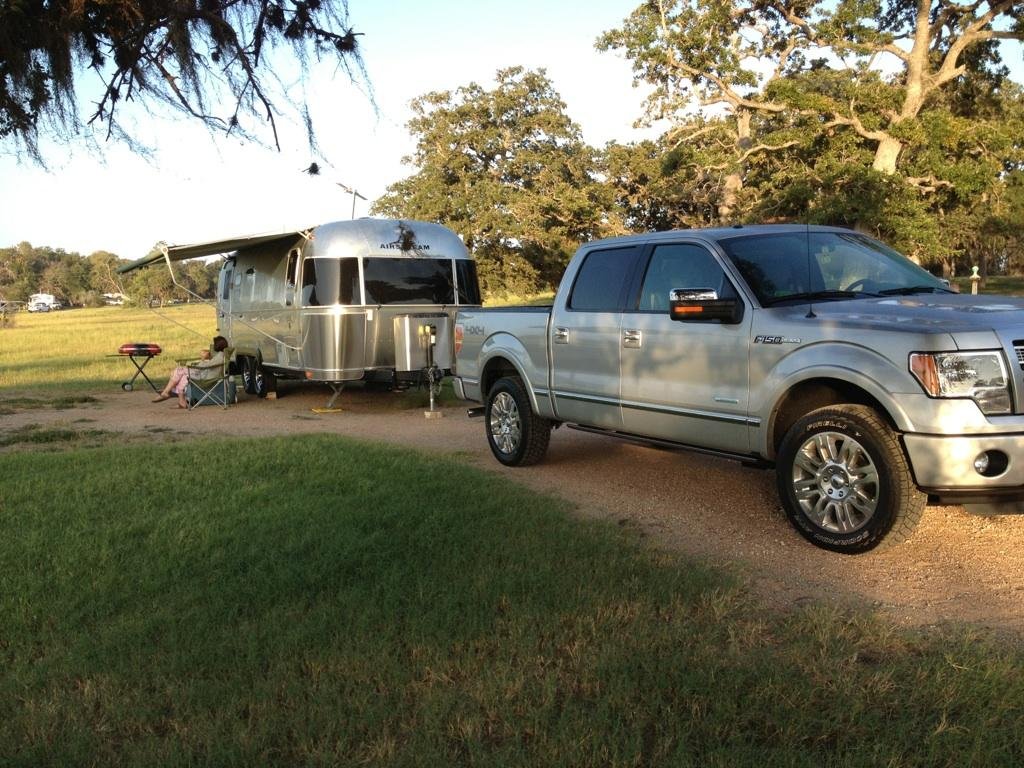 ---
Sales Experience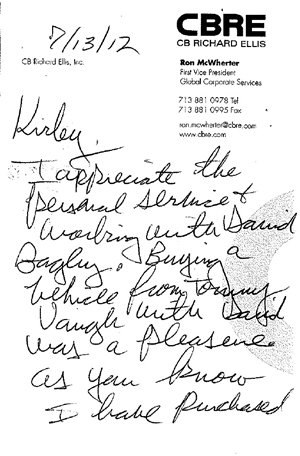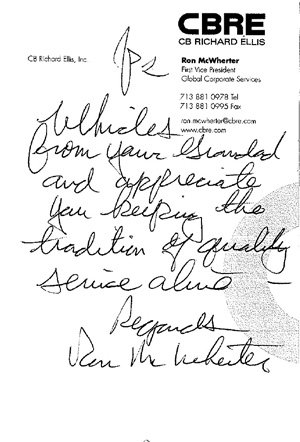 ---
Service Experience
Dear Elizabeth,
I will respond with the highest ratings possible. I LOVE my service experiences at Tommie Vaughn Ford. I am so grateful to have found a place that welcomes me, is honest with me and that I feel confident in receiving only what I need. The shuttle service is a Godsend to me as I am on my own. The ability to come have my fluids and tires checked FREE is WONDERFUL.
Thank you for your very friendly, cheerful attitude. I felt you and the service staff were genuinely interested in my well-being and in giving great customer attention.
I will look forward to the next visit.
Have a very happy, safe Fourth of July next week! God Bless America!
Blessings to you and yours,
Candace Moore
Houston, TX
---
Sales Experience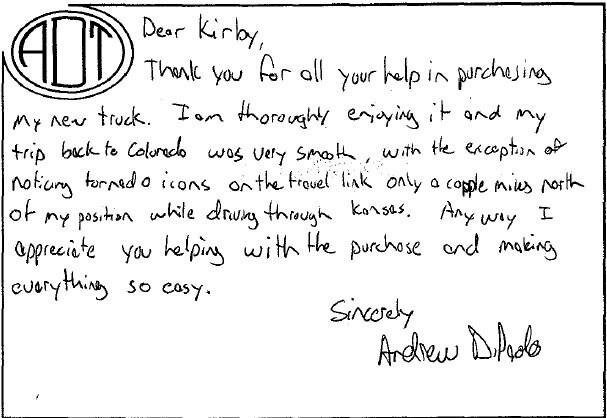 ---
Built Ford Tough
View Tommie Vaughn Ford customer Bryan Parmer driving his 1999 Ford F-350 truck, pulling a load and watching his tachometer roll over to 400,000 Miles.
---
Sales Experience
May 10, 2012
I just wanted to say Thank you from both Brittany and myself. We absolutely love our blacked out F150 FX2! It is exactly what I wanted and for the price you gave me I am very pleased. I am telling Kirby and all our friends how well our experience buying a car from you was. I am going to send as much business your way as I possibly can. Never has buying a car been so easy than it was with you. Thanks so much.
Blake Ragland & Brittany Ragland
---
Body Shop Sales Experience
March 8, 2012
Mr. Vaughn, I am sending this message to compliment your Body Shop. Brenda and the staff have again provided me with the most professional service of any dealership I have ever dealt with. For at least the past six (6) years, I have been relying upon Tommy Vaughn for my body work. You have repaired my 2006 F150, my 2008 E450 RV, and my 2008 Explorer on a number of occasions. Each time I was not only pleased with the professional results, but also pleased with the expedient nature of the repairs. I highly recommend Tommy Vaughn and will shop Tommy Vaughn for my next new vechicle purchase!
Sincerely, Justin Despot
---
New Car Buying Experience
November 29, 2011
Dear David - Just wanted to send you a short note to thank you again for making my transition from the Suburban to the Expedition EL so easy. Believe me I went in on Saturday thinking there was no way I was going to be able to do this deal, and when you showed me the numbers, it was so much better than I expected I couldn't say no. We love the car and are now life long Tommie Vaughn customers. Thanks again for everything.
Best Regards, Mark A. Schusterman, M.D.
---
Used Car Buying Experience
June 22, 2011
I just wanted to thank you for the very pleasurable experience I had @ Tommy Vaughn Ford. If everyone presented themselves as you did, I have no doubt that they would be selling more vehicles. Please extend my thanks to everyone @ Tommy Vaughn Ford for the wonderful car buying experience.
Thanks again, Don Morris
---
Body Shop Sales Experience
Big hats off to the Body Shop...had a minor owie to my 09 Escape...the process was seamless...I was SO happy that State Farm has certified the shop. Three phone calls and one estimate and my claim was ready. I was promised completion in 3 days...it was actually 2! Everyone was professional and kind...so rare in most businesses these days. My car was washed and clean inside and out...I would swear it was detailed! Please pass my complements to the team. It just so happened to be my birthday too...I appreciated the note and personal call from Don Stokley. I plan to attend a Sync seminar soon. What a great idea...when I told a co-worker...who bought a Chevy...he was jealous! I am sure to sing your praises...and send anyone looking for a great dealership your way!
- Susan Kubiak
---
Sales Experience
Enjoyed the low-key, low-pressure atmosphere. I knew what I wanted and the dealership followed through.
---
Sales Experience
Tommie Vaughn was the best dealership I have ever been in & treated with courtesy & respect by all the friendly staff there. It was a truly unpressured & pleasant experience! All other car dealerships could learn a lot from them. I was totally satisfied with my overall business relationship with them. I definitely recommend this dealership to everyone & will return to do business with them when I need another vehicle. Thanks!
---
Sales Experience
This was the BEST experience ever! Thank you!
---
Sales Experience
I had a wonderful experience buying my truck. Don was great and did not make me feel pressured at all. Tate was also very helpful and friendly.
---
2008 E350
You will get an exceptional rating from me. You and your team made this the most pleseant painless car buy experience I have had. Thanks, Greg
---
Sales Experience
This is the 4th vehicle purchased from this particular salesman. I have made other vehicle purchases from Tommie Vaughn Motors over the years. I have to say that I am satisfied with their professionalism in the sales department and their knowledge in repairing what they sell. This is most important to me! I have to have faith that what they say is the truth, and they have proven that to me over the years. Tommie Vaughn Motors is a Class Act!!
Christine went way out of her way to help me get the truck I wanted without having to settle. Also, she was able to work out the best interest rate and price possible.
---
2008 Expedition
You are more than welcome! Both of us want to thank you for assisting us in picking out an Expedition and for your help in explaining and offering your suggestions as to which of the finance plans might best suit our needs. It is obvious to us that Customer Service is more than just words at Tommie Vaughn Ford. We would be happy to let others know of our positive experience with both you and the finance manager over there. Thanks again!
---
2008 Expedition
Jim,
My friends that I referred purchased their new Expedition today. They were so impressed with Rick & his determination to find them the perfect vehicle. They plan on highly recommending Tommie Vaughn to their family and friends. Thanks so much to you, Kirby & "Good Ole Tommie Vaughn" for all your help.
---
Service Department
I want to commend Tommie Vaughn Ford and particularly Roland Escobar in the Truck shop, and Brenda (I am terribly sorry I can't recall her last name) in the Collision center for their assistance today. I brought my truck in for a recall repair to add a bracket for fuel safety, and after that was complete I noticed my left rear fender well molding was loose. I traveled from Jersey Village where I work, which was not the best convenience for me. They took care of me quickly and efficiently in both repairs and I was in the shop for less than 2 hours. Their courtesy and professionalism are excellent and noteworthy.
---
F-250 King Ranch 4x4
My second truck with Sam Powell. Great service. Great truck. Real happy!!!
---
F-350 King Ranch 4x4
Excellent, straight-forward transaction. Sam is professional, highly recommended!
---
F-350 King Ranch Dually 4x4
FAIR PRICE. WELL EQUIPPED. SMOOTH TRANSACTION. WOULD BUY AGAIN. A+++
---
F-250 King Ranch 4x4
Great to deal with! Would buy from again! Easy to work with!
---
F-250 King Ranch 4x4
These guys are great. No hassle at all. Best new car deal I have ever had.
---
F-250 King Ranch 4x4
Sam Powell was very professional, he made the purchase experience. Good price!
---
Focus SES
I would like to commend and thank you for the way you have dealt with this transaction. It has made a pleasant change from previous interactions with domestic car sales representatives. Best Regards!
---