Heritage & History
A Distinguished History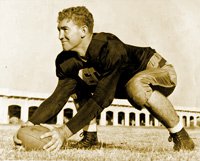 Tommie Vaughn was born in 1918 on a ranch in Trickham, a small community just outside Brownwood Texas. He grew up working on the ranch and attended Brownwood High School there. He played on the football team at Brownwood High for the legendary Texas High School Coach, Gordon Wood. Tommie graduated from high school in 1937, and attended Texas A&M University on a football scholarship. In1939, he helped lead the Aggies to the NCAA Football National Championship as the Center and Defensive Captain. He earned a Bachelor's Degree from Texas A&M in marketing and finance in 1941. One week after college graduation,Tommie Vaughn enlisted in the Army and became a pilot in the Air Corps. He left the military in 1945 as a Captain.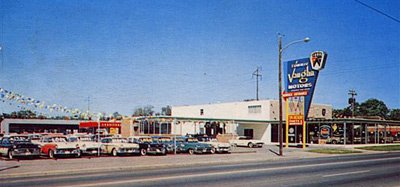 A year later, he opened his first Ford dealership in Granbury Texas, and then moved the dealership to Glendale, California after visiting the area to see the Rose Bowl. However, even then the California lifestyle did not suit him and his rural Texas upbringing. The Lone Star State called him home six years later. He moved back to Houston in 1955, purchasing a Ford Dealership in the Heights that had originally opened in 1944. In 1957, Tommie Vaughn moved the store from North Main to its current location at 1145 North Shepherd and officially changed the name of the Dealership to Tommie Vaughn Motors, Inc.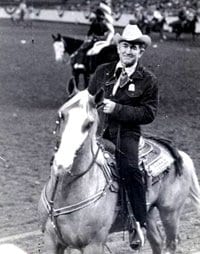 Over the years, many people suggested he should move the store to take advantage of available freeway frontage. Tommie Vaughn disregarded the supposed benefits of such a move with the potential for better visibility and more traffic. He refused to move because he wanted to serve the neighborhood where he got his start in Houston. Tommie Vaughn Ford is now selling to third and fourth generation customers.
Tommie Vaughn's many honors include membership in the Gordon Wood Hall of Champions in Brownwood, the Texas High School Football Hall of Fame, the Texas A&M Athletic Letterman's Hall of Fame and the Hall of Honor in the Texas A&M College of Agriculture and Life Sciences for the visionary leadership he provided for the Houston Livestock Show and Rodeo. He was tireless worker for the Show from when he first volunteered his time in 1957. Mr. Vaughn served as President and Chairman of the Board of the Show in the 1970s and he was a lifetime member of the Show's Executive Committee.
During his business career, Tommie Vaughn was a five time Ford Motor Company President's Award winner, served as chairman of the Houston Automobile Dealers Association, was a founding member and past chairman of the Heights Chamber of Commerce and was named one of the nation's most distinguished automobile dealers by Time magazine in 1975. He was a friendly, honest and straightforward businessman. One thing anyone who knew Tommie will remember is his firm handshake, and it was not just for show - his word was his bond.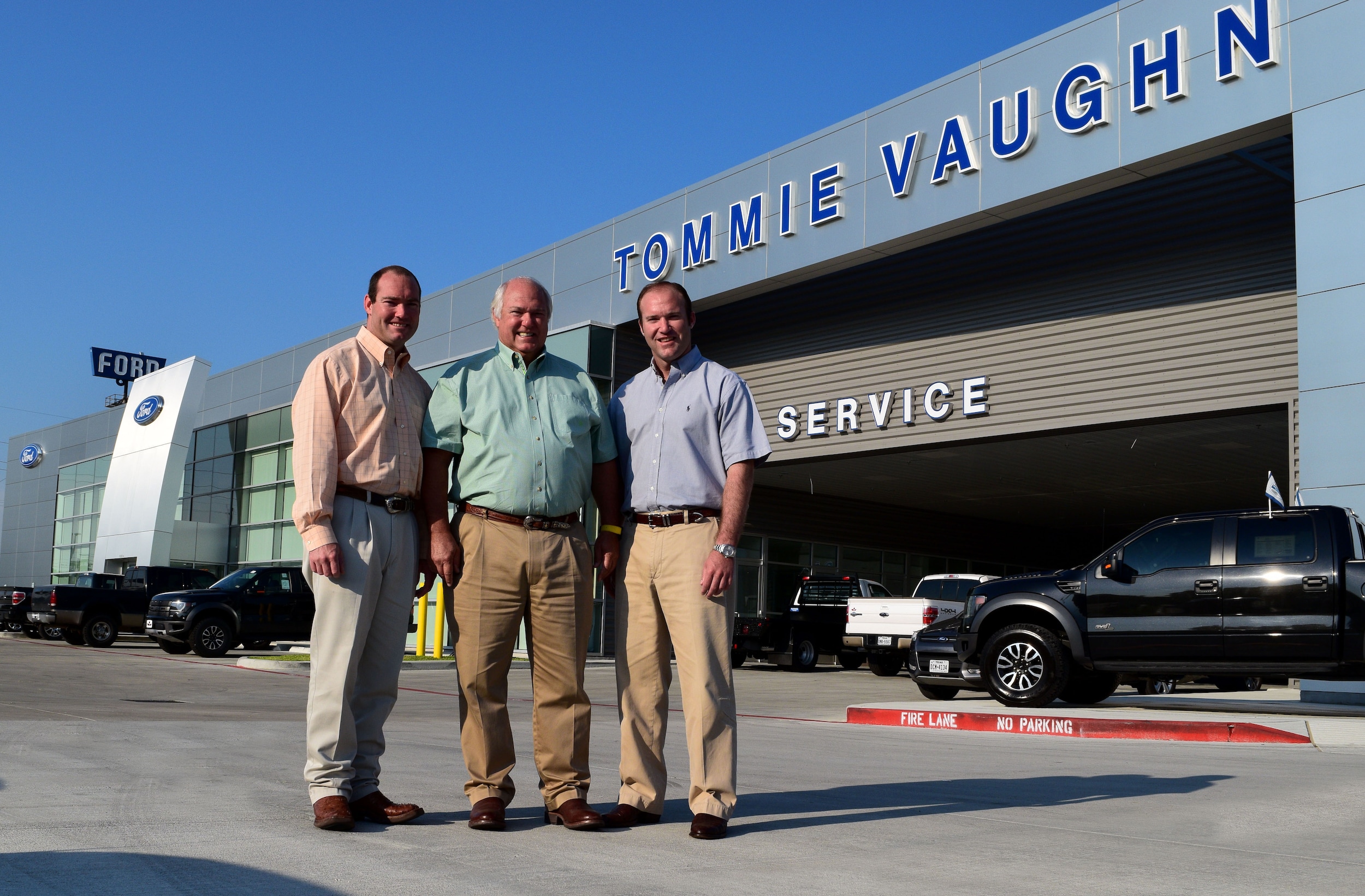 In the early 1990's, Mr. Vaughn turned over daily operations to his son in-law, Jim Janke, husband to Jeanie, one of Tommie's two daughters. Jim started at the bottom,   going to work washing cars right out of college. 
And now, a third generation has stepped up to lead Tommie Vaughn Ford into the future.  Kirby and Kyle Janke look forward to continuing their grandfather's legacy of hard work and honesty and serving their customers                                                                          and community.